---

Dorchester R. & P.C.

National 50 yard HISTORIC RIFLE SUMMER LEAGUE 2006

Rounds 9 & 10 giving FINAL RESULTS

from Dennis Hannam

---
My thanks to all who took part in this summer league. The winners will receive engraved tankards, and the runners up, where there have been at least five competitors in the division, will receive engraved whisky tots.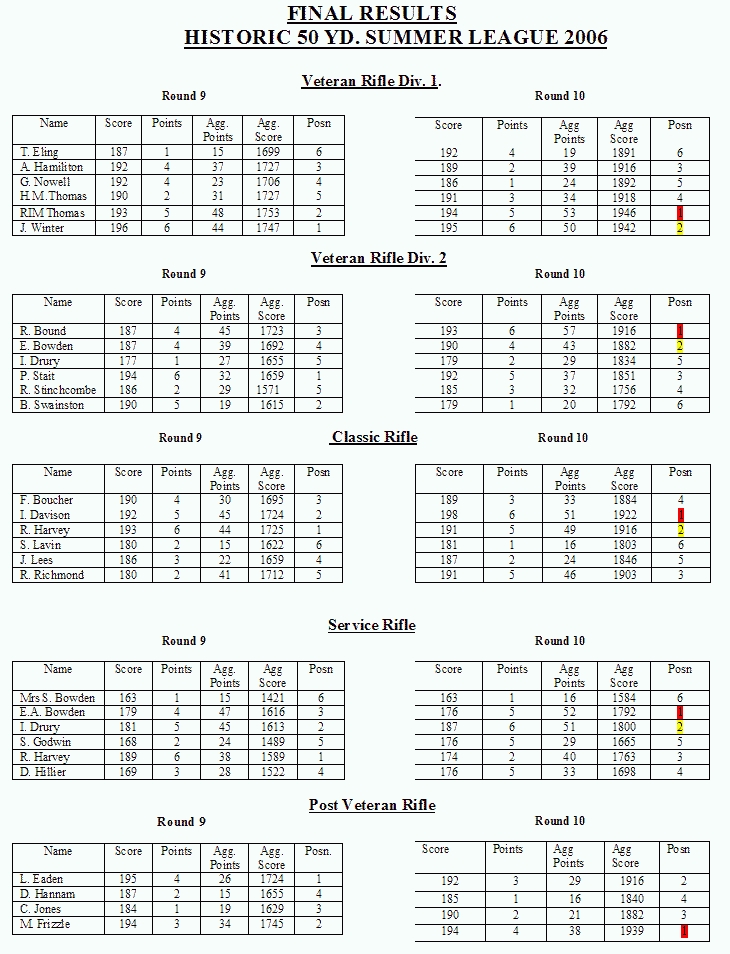 HISTORIC 50 YD League Results.html" BORDER=0 ALT="Get your counter" WIDTH=15 HEIGHT=18>