Please be aware that some specialist imagery on these pages may take longer than usual to load
---
A Mauser Training Rifle
The "Dreibund Jugendkarabiner"
---
Page still under construction - mainly imagery.
Dreibund was the name originally given to the Triple Alliance formed between Germany, Austria-Hungary and Italy between 1882 and the First World War ; however there followed a further triple alliance between Germany, Japan and Italy prior to the Second World War in 1939. Dreibund is literally a bund (union) of drei (three). Jugend Karabiner translates from German as "Youth Carbine".
The next two images can be rotated and zoomed, either as initially loaded or full-screen for higher definition.
This training rifle dates from the latter period, when such arms were usually intended for use by the young members of the Hitler Youth organisation .
---
DATA TABLE - ALL MEASUREMENTS AS VIEWED EXAMPLE

FIREARM

IMPERIAL

(METRIC)

Designation or Type :

Military Style Cadet Rifle

Manufacturer :

Not marked

Date :
Serial No :

171

Furniture :

Pale Walnut

Action Type :

Turning bolt

Nomenclature or main marks:

"Dreibund-jugendkarabiner"

Calibre :

.22RF

? mm

Weight :

? ozs.

? kgs

Length - Overall :

? inches

? cms

Length - Barrel :

? inches

? cms

Pull :

? cms

Spare row :

-

Rifling - No. of Grooves :

6

Rifling - Twist & Direction :

1 turn in ? inches - RH

1: ? cms

Rifling - Groove width :

0.? inches

? mm

Rifling - Land width :

0.? inches

? mm

Rifling - Groove depth at muzzle :

Sight - Fore :

large barleycorn

-

Sight - Rear :

V-notch in solid block

-

Sight - Radius :

? inches

? cms
---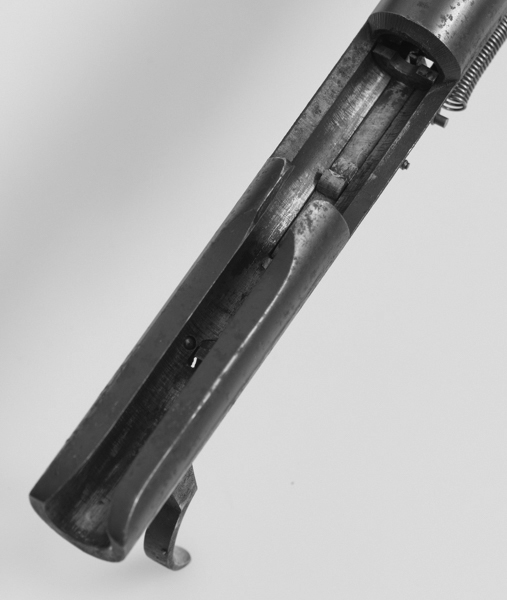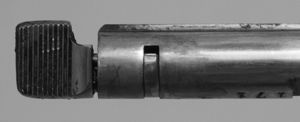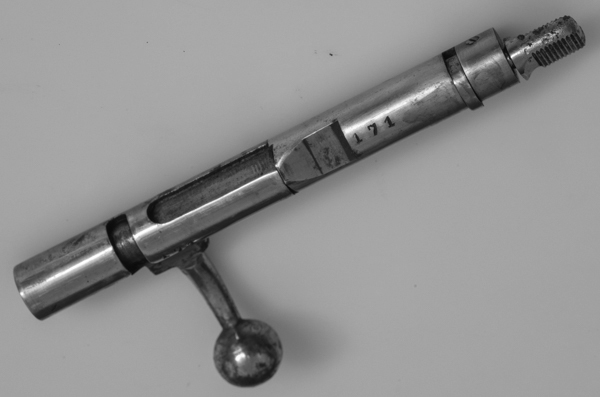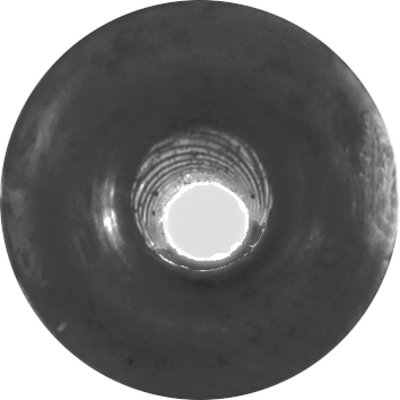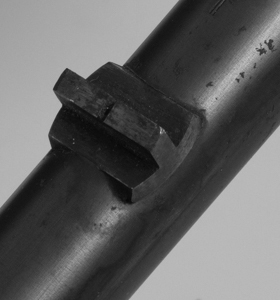 See this website's Raison d'être .................................. Return to Top of Page